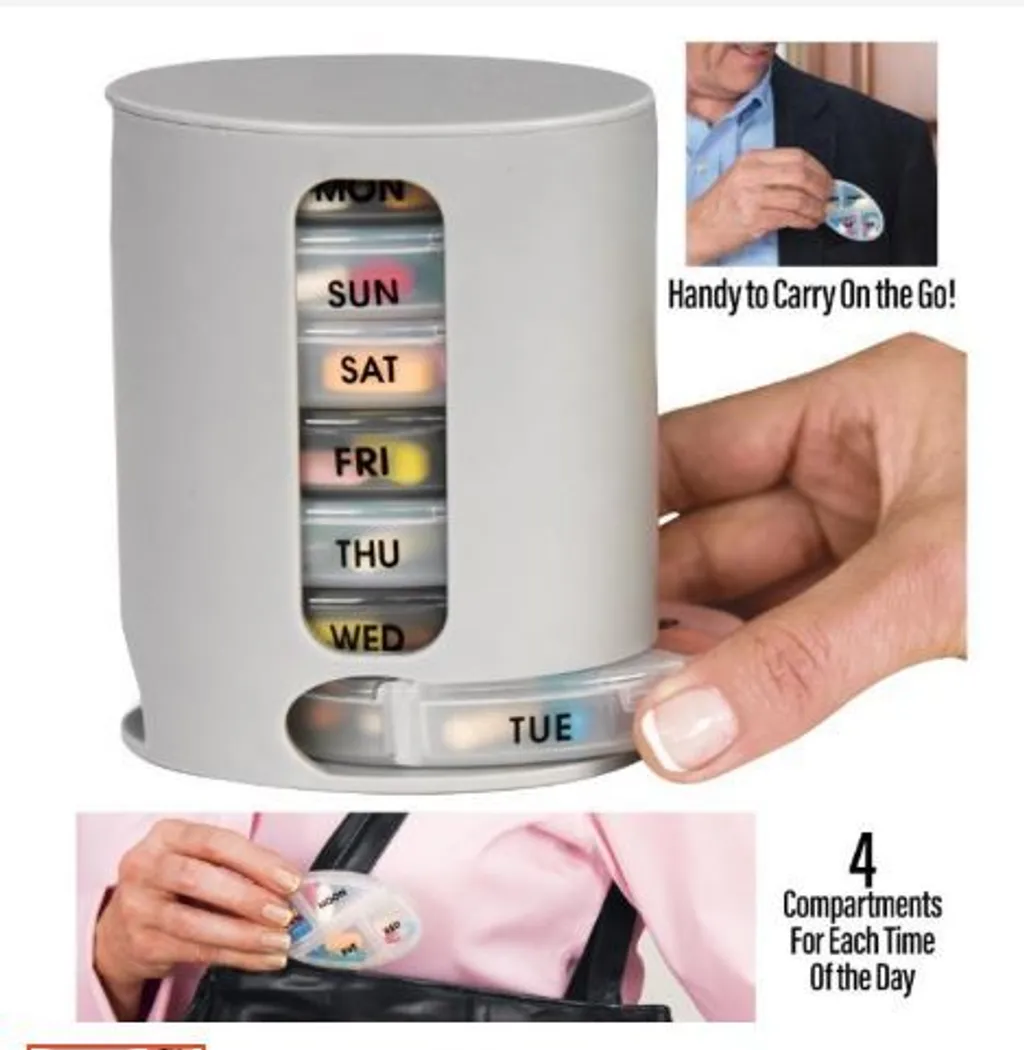 Pill Pro Compact Pill Storage Tablet Case Organizer 4 Compartment
Product Description:
•Brand new and high quality.
•Organizes pills & vitamins by day and time of day
•Each tray is labelled for morning, afternoon, evening, & night
•Each tray is removable – never leave your pills behind or carry bulky bottles again
•Great for every member of the family!
•Helps keep your doses accurate and on time no matter where you are.
•Slim 4½" tall x 4" wide compact size can be kept close at hand.
•Organize Your Pills and Vitamins Take the guesswork out of taking medication! Pill Pro organizer holds seven portable trays, one for every day of the week, each with four labelled compartments to coordinate pills and vitamins by time of day.
•Never miss a dosage – every pill has its place for the entire week.